Fruits Vegetable Apple Potato Onion Tomato Peach Grading Sorting Machine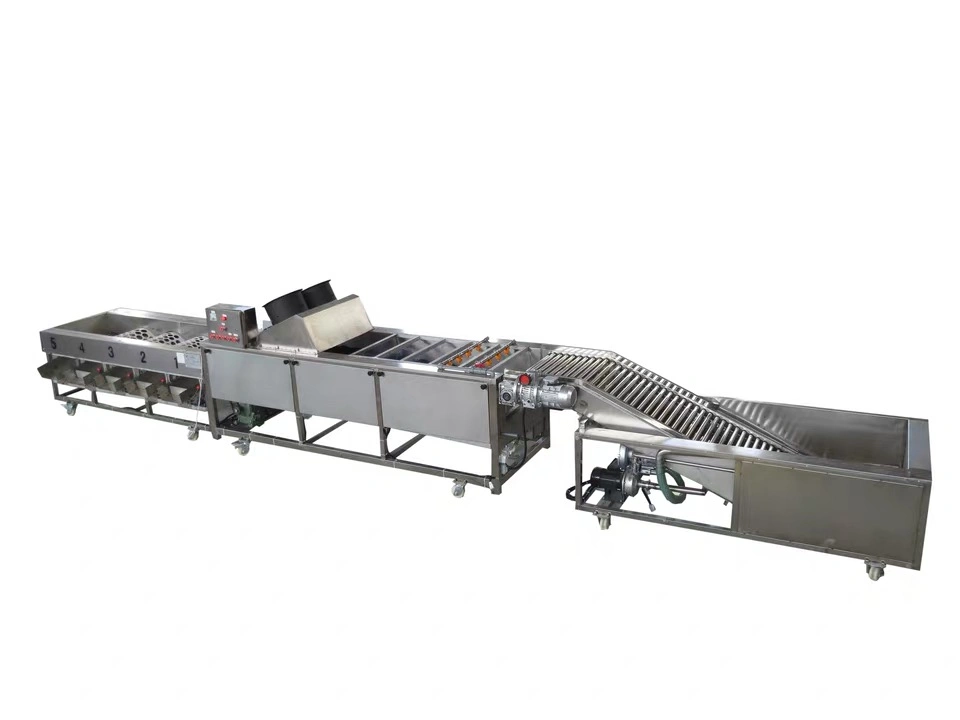 I. Brief Description:
♦ This machine adopts the principle of balance and lever, in the automatic transmission,sorting fruits or vegetables by weight quickly and accurately.
♦ Application: Dragon fruit, pears, kiwi berry, mangosteen, mango, Apple,guava, pomegranates, peaches, melons, onions, potatos, and other round fruit,etc.
♦ Sorting level: 3~10,customizable. Sorting fruit weight range: 20~1500g, high precision.
♦ According to work efficeinecy, can be devided into straight type sorting line, ellipse type sorting line, etc..
♦ Stable running, good performance, high efficiency, easy to operate, wide application range, long service life.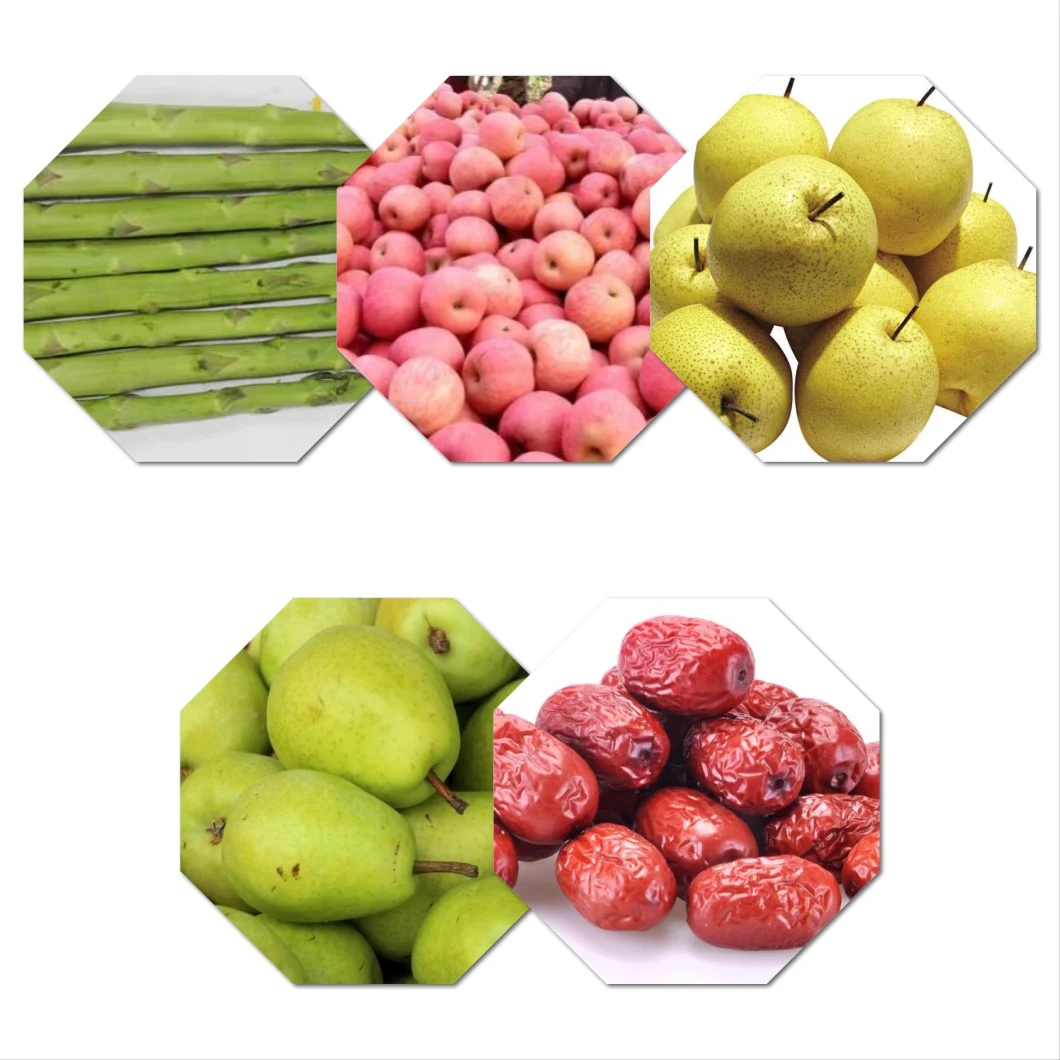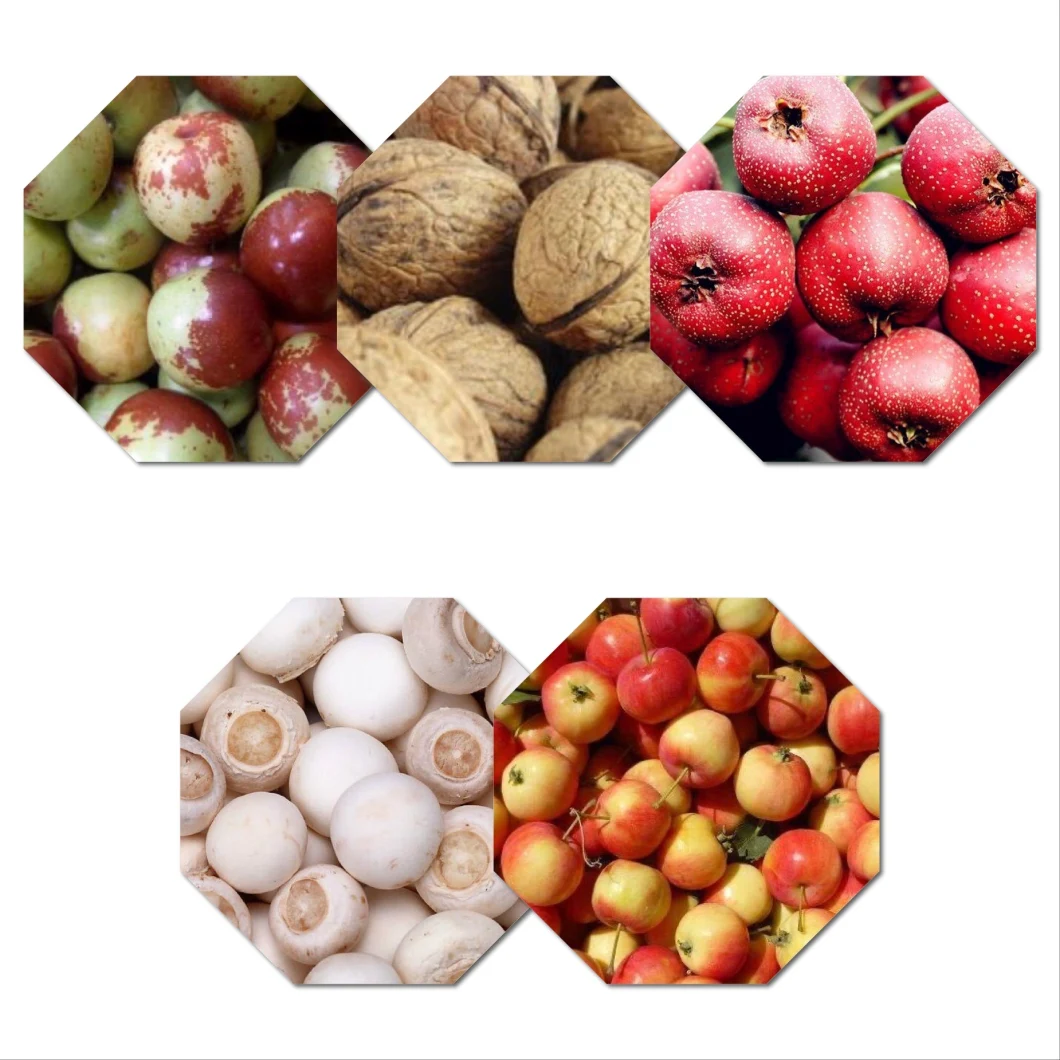 Introduction of cherry sorting machine:
Adjustable range: it is used pear, tomato, cherry, apple, orange, lemon, mango and other fruit
grading sorting by citrus diameter,sorting accuracy rate : 95% this sorter with six grades, standard
diameter: 55mm,60mm,65mm , 70mm,75mm,80mm.
The machine can be specially designed according to user requirements.
Features of cherry sorting machine:
| | |
| --- | --- |
| 1 | The fruit and vegetable can tumble freely on the roller by the rotation and revolution designing. |
| 2 | The fruit and vegetable can be more sanitary and clean with the second time spray cleaning. |
| 3 | Special motor shield and oil collecting plate and floor type oil guide pipe designing can guarantee the sanitary of the fruit and increase the water-proof effect of motor. |
| 4 | The material is stainless steel and with perfect surface, firm and durable structure. |
Technical information:
Model

Capacity

Motor

Voltage

Dimension

LFKN-6FS-3H




3 grades

2T\h

1.25kw

380V

6*1.34*0.9m

LFKN-6FS-5H




5 grades

5T/h

2.2 kw

380V

9.5*1.3*0.8m

LFKN-6FS-8H




8 grades

8T\h

3kw

380

9.6*1.5*1.2m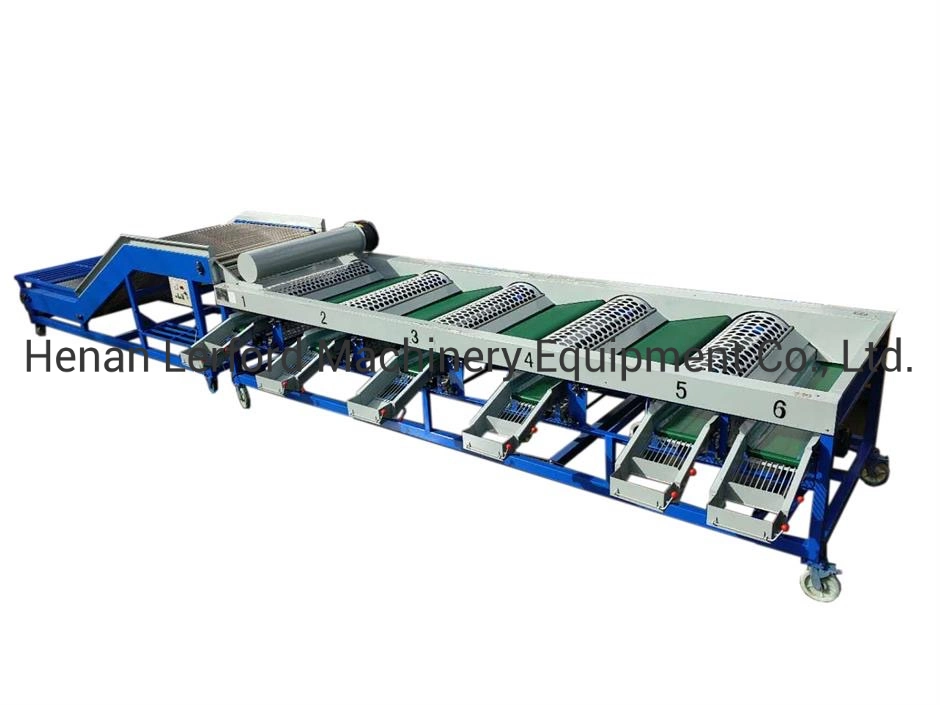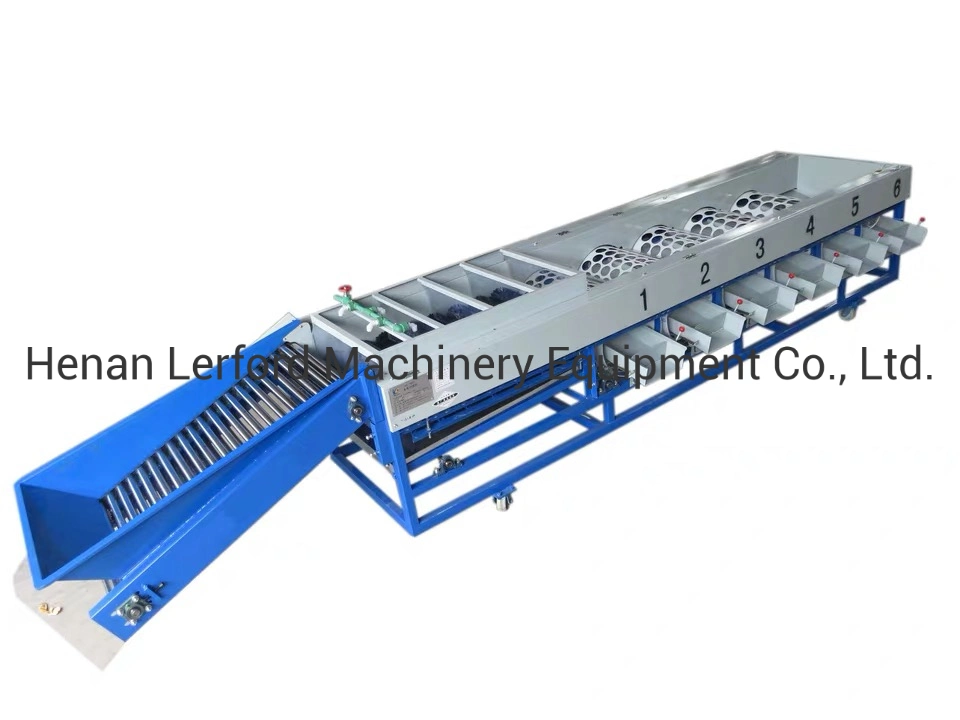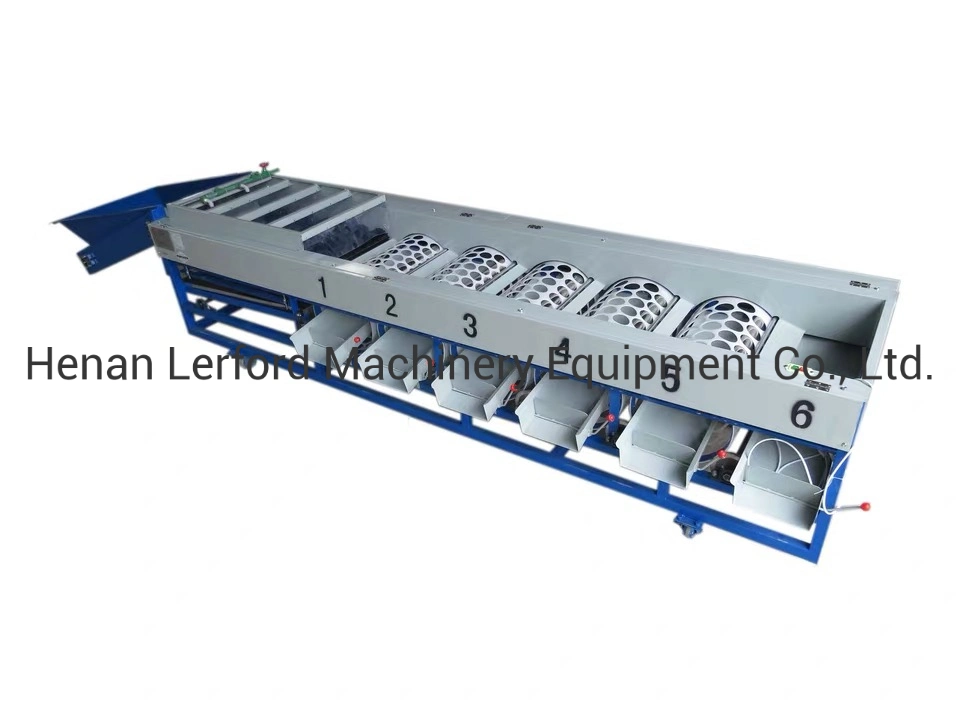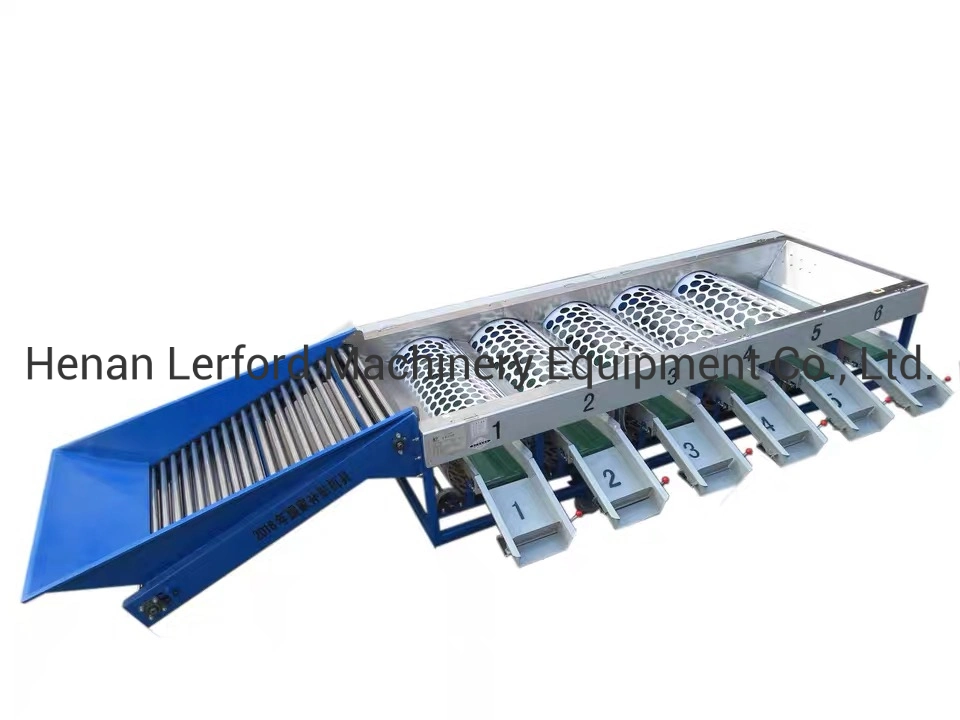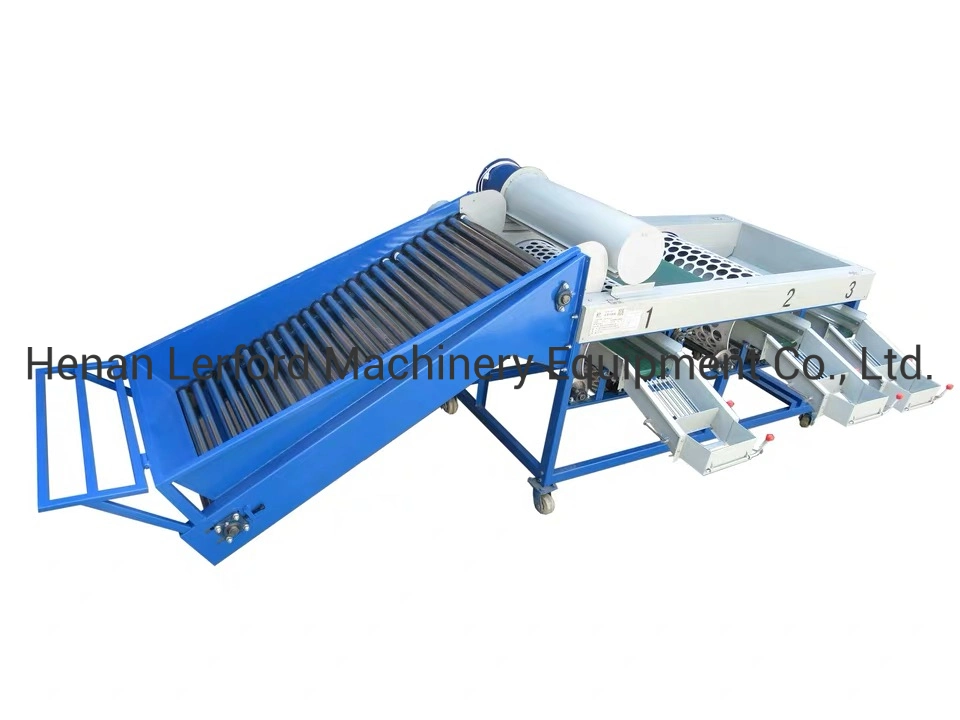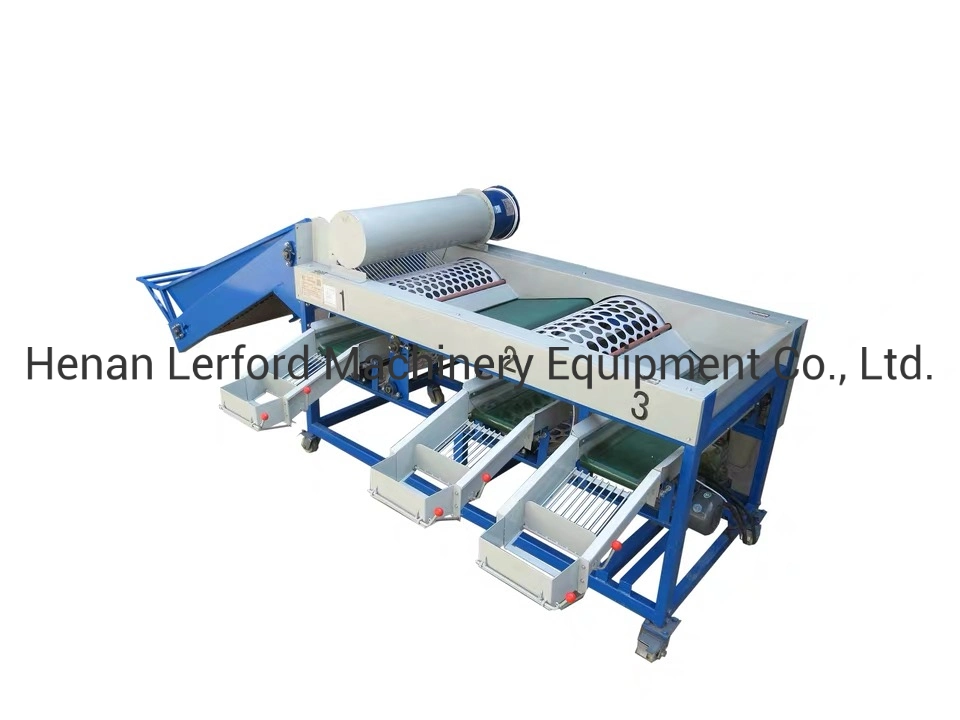 Advantages:
1)
Highly qualified, carefully selected
External quality: detecting by the appearance index such as shape, color, weight, size and defects on the surface and the like; internal quality: non-destructively detecting by the internal index such as mould core, sugar degree and acidity and the like.
2)
Detecting comprehensively, Enjoying perfection
The conveyor system with an unique design can simultaneously complete selecting one of fruits (or vegetables), turning the fruits over quickly and conveying it, and then make fruits(or vegetables) appear in field of view of a camera at an appropriate angle and canned omni-directionally by the camera. The ability of micro-chromatic aberration is beyond imagination and the real storing without dead corner is achieved. The system brings customers more benefits.
3)
Grading with high speed, flexible and changeable
Grading Speed: 5-10/second. The grading speed and the quantity of the exits on the production line are adjusted according to the actual needs of customers to adapt to different product characteristics.
4)
Individually tailored, considerate service
According to customer requirements, the following schemes are individually tailored: single channel, dual-channel, multi-channel and so on.
5)
Automatic statistics, intelligent management
Every grade and the number of fruits (or vegetables) at each grade exit are automatically recorded and it's convenient for statistics and easy to manage.
6)
Simplified demonstration, Easy to learn
The operation interface is programmed and compiled, which is simple, convenient and easy to use.