Bakery Equipment Croissant production line making machine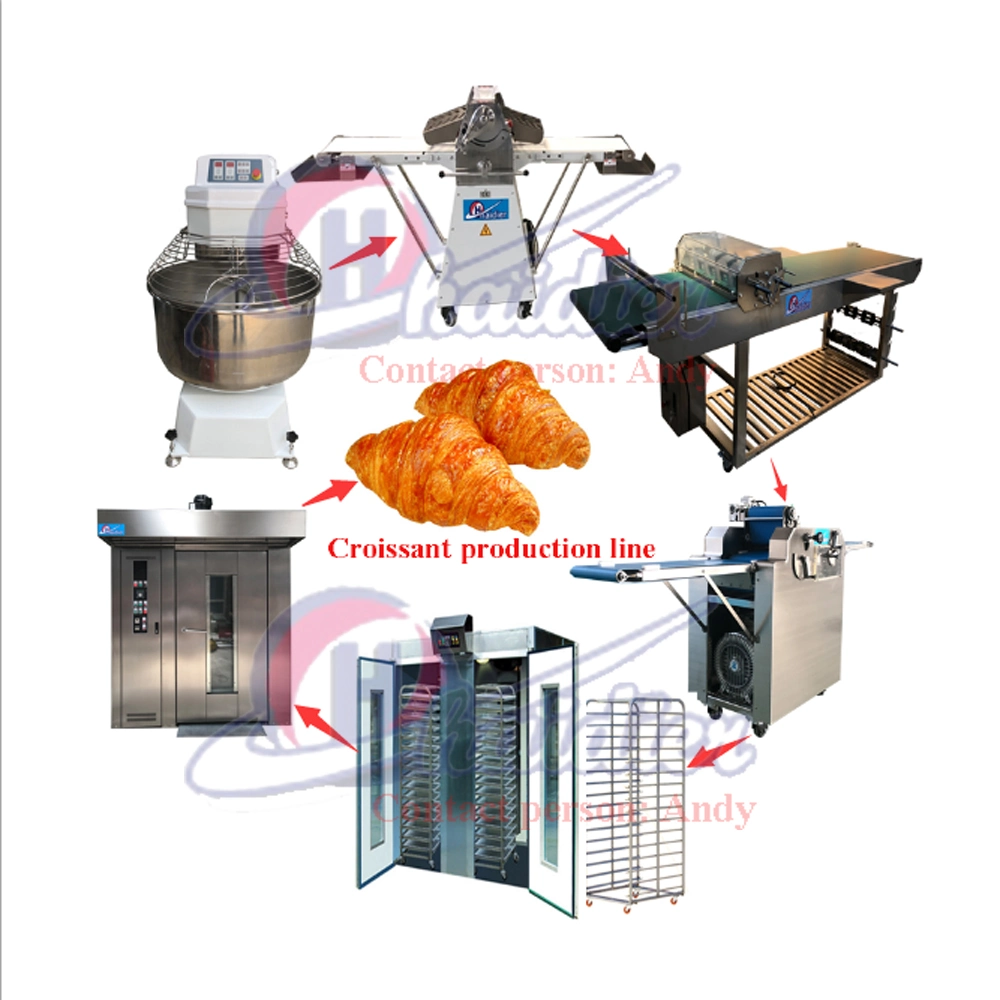 Croissant bread production line include:
2. Dough sheeter
3. Dough cutter
4. Dough moulder
5. Dough Proofer
6.

Baking trolley and tray
7.

Rotary Oven
Step one: Dough mixer
First Step, one dough mixer to mixing the flour,Haidier factory have 25kg 50kg 100kg 120kg 160kg 200kg ect capacity dough mixer,and we are also can offer you dough mixer with removable bowl and self-tipping dough mixer for you.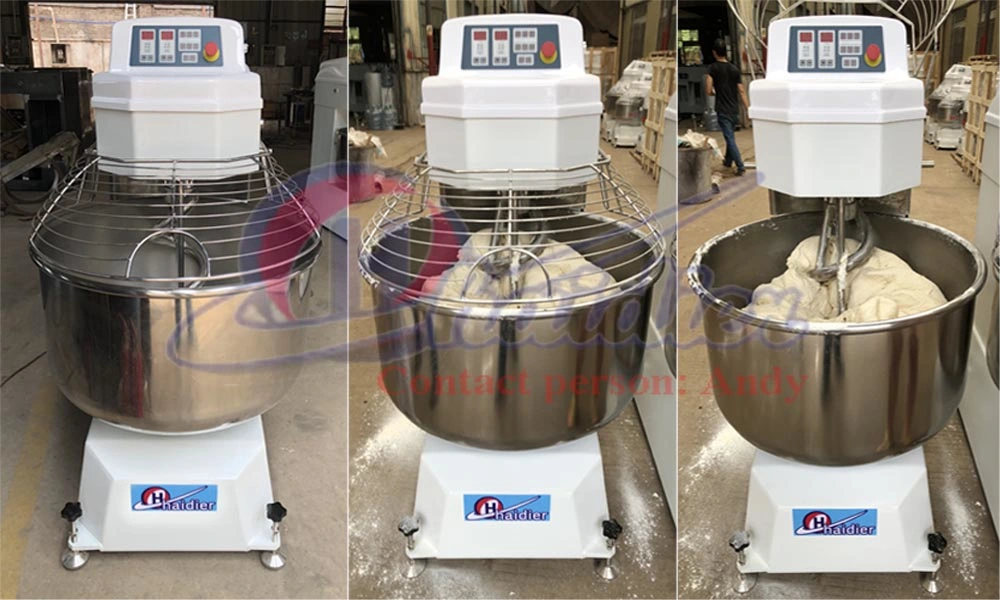 Step Two:

Dough sheeter
Second, one dough Sheeter,Our machine imporvev efficiency and divider the dough uniform


Step three: Dough cutter
Step Three, one Dough cutter, can cut the dough to different shape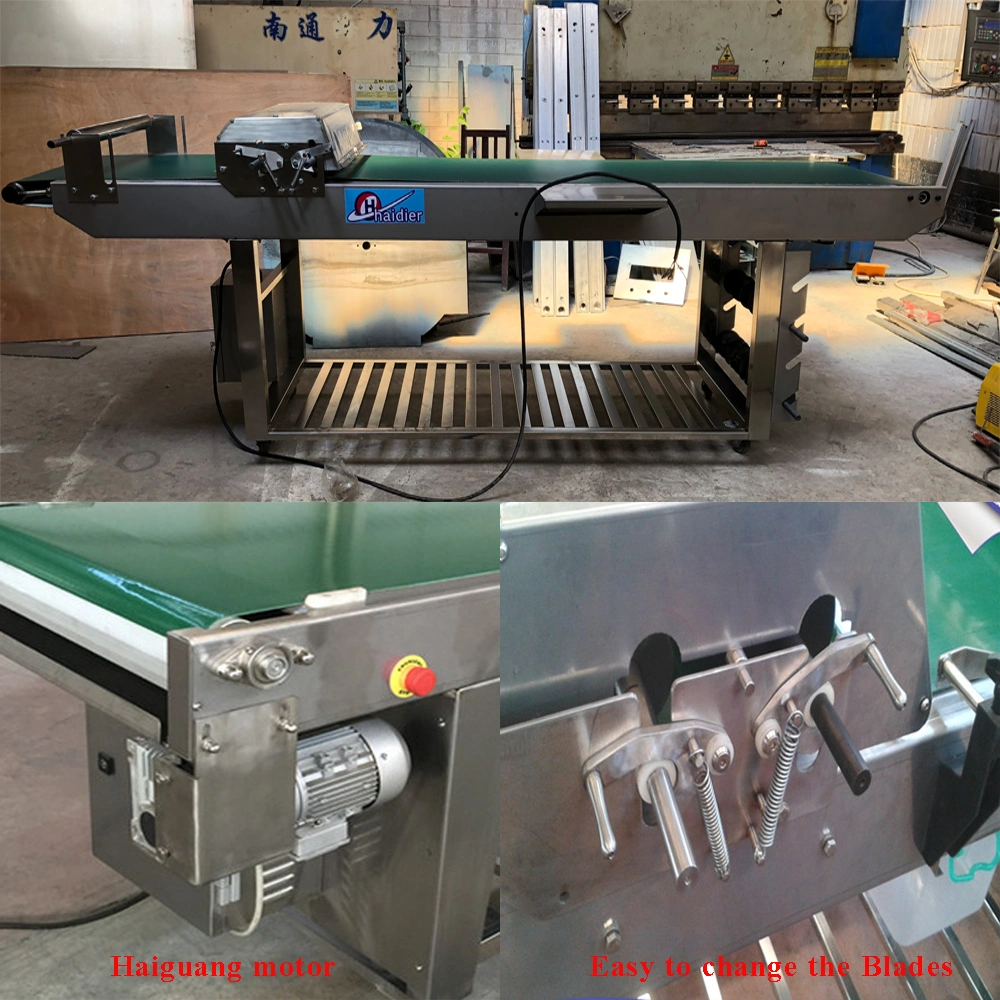 Step Four: Dough moulder
One dough mouder make the dough sheet come to croissant moulder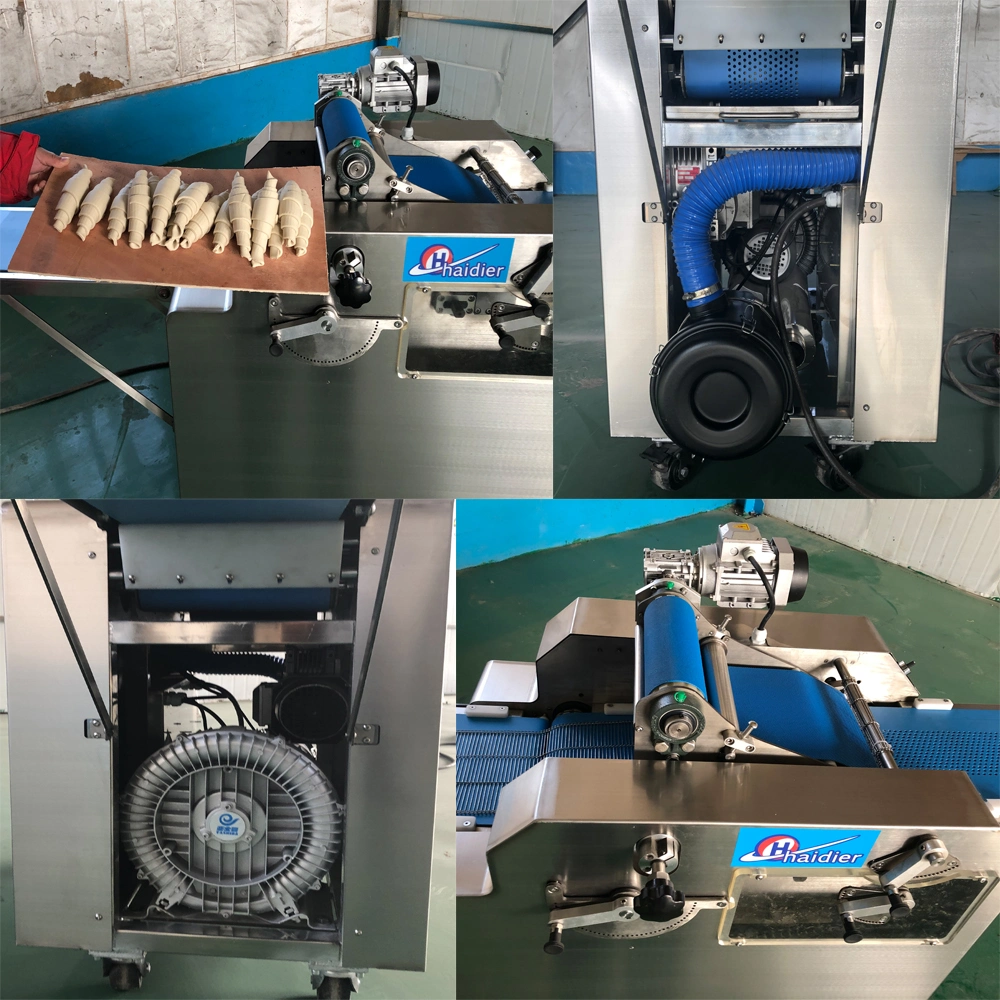 Step Five:Dough Proofer
Thirth step: one proofer to fermentating the dough,Haidier with Big proofing room,can contain 2 trolleys 4 trolleys 6 trolleys and 8 trolleys ect,meet the fermentation needs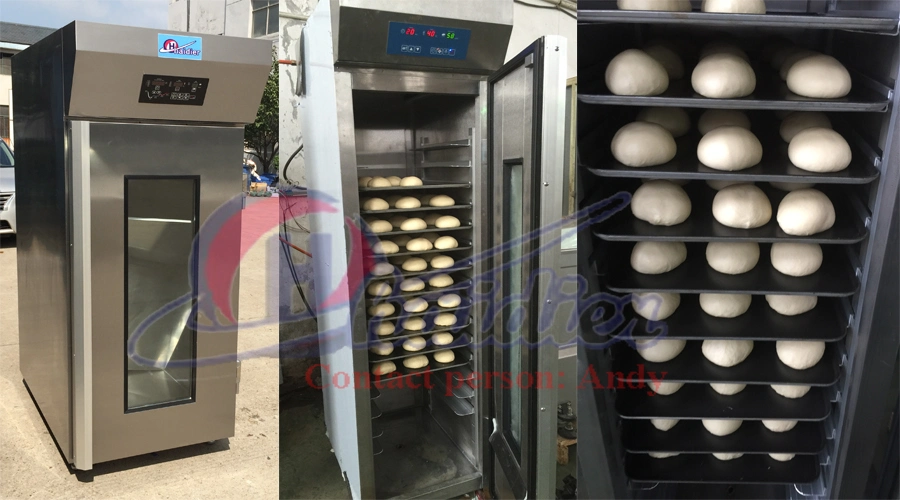 Step six: Baking trolley and trays
400*600mm baking trolley or 600*800mm baking trolley,all kinds of loaf tin,250g 450g 600g 750g 900g 1000g 1200g ect
Step Seven: Rotary Oven baking the bread
Five step: one oven to baking the bread,Haidier with rotary oven,deck oven.As for rotary oven,we have electric diesel and gas oven,16 trays 32 trays and 64 trays,high efficiency,baking bread evenly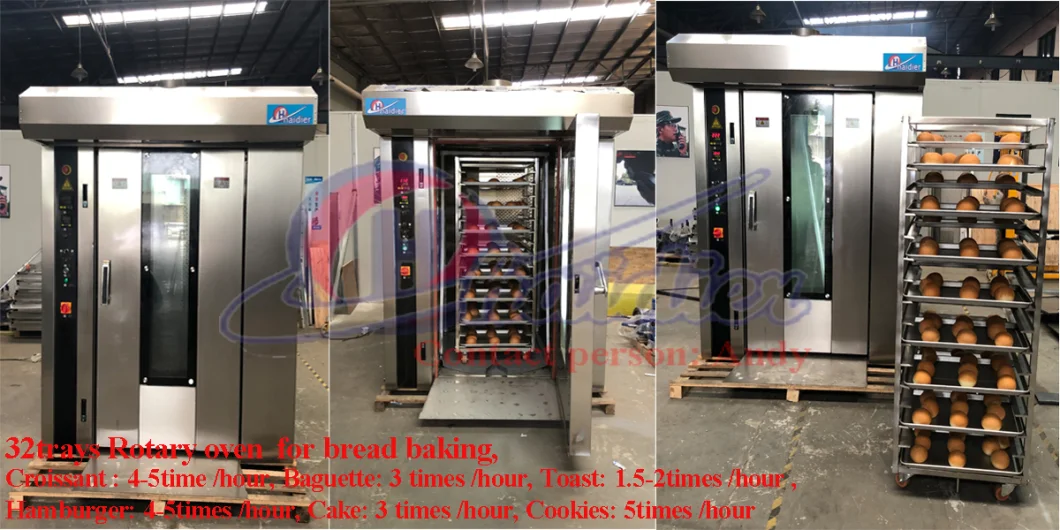 Making food:
Bread, Toast, Franch long bread, bread stick, moon cake, Pineapple cake, Sun biscuit, pie cake, pillow cake, taro cake, jujube cake, pizza, twisted cookie, filled cookies, Maamoul, Fruit Pastry, Pumpkin Pie, Crystal bun, Cookie, Biscuit etc.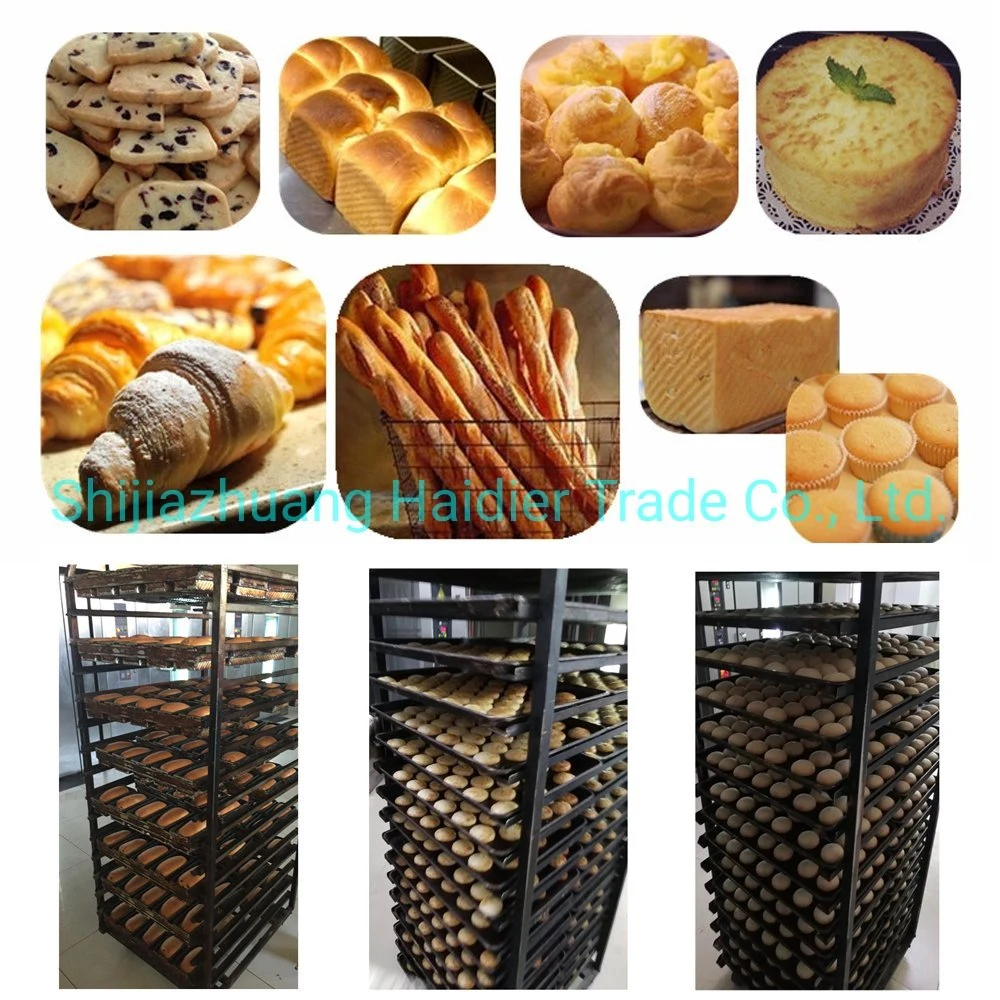 Company information
Haidier Food Machinery Co., Ltd.Is established in 1990.It's located in Shijiazhuang city, capital of Hebei province, which is very near to Beijing.The workshop occupies 1000 squares meters with with numbers of advanced production line.And we own lots of serioruof senior engineers and skilled workers.
After 26 years of development, Haidier has becom one of the biggest enterprises on food machinery in China.
Bake Machine can be your reliable long term-partner, most professional, and most trust worthy:
1. Complete and professional range of products; one-stop purchasing for various production lines;
2. Richest experience provide you most useful service and guidance for your bakery.
3. Various connections make us satisfy all needs for customers;
4. Customized products to meet your special requirements;
5. Two years quality guarantee; lifetime technique supports and accessories providing.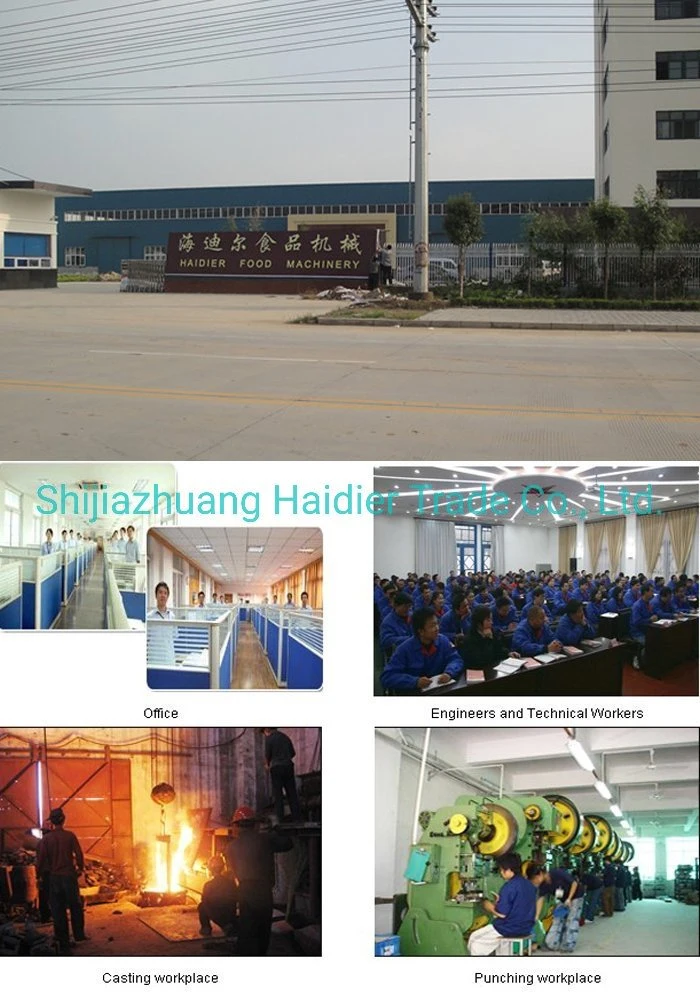 Our Service:
Warranty & After-Sales Service
1. Ordinary equipment the first 14 months, free charge spare parts.
2. luxury equipment the first 24 months, free charge spare parts.
3. Lifetime warranty.
4. Engineers are available to be serviced overseas.
5. Provide design and technical support
Ordinary products have stocks all the time, any urgent orders will be welcome!
Factory site: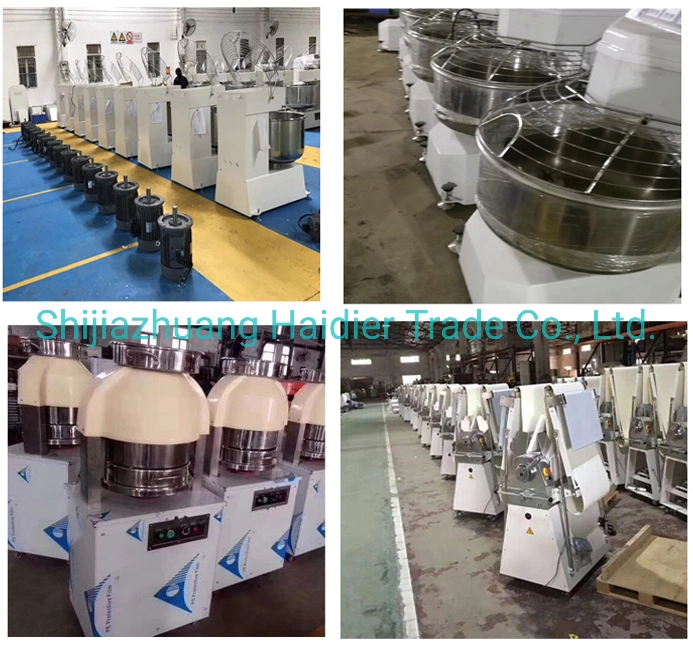 Packing:
1). Firstly, coat the machine surface with preservative solution (to protect stainless steel);
2). Secondly, map onto pudding fender (to prevent bump);
3). Thirdly, wrap the machine in plastic film (to prevent ventilation);
4). Forthly, put the machine in wooden case/wooden frame (transport easily);
5). At last, tie bandage outside of the wooden case (reinforcement overall).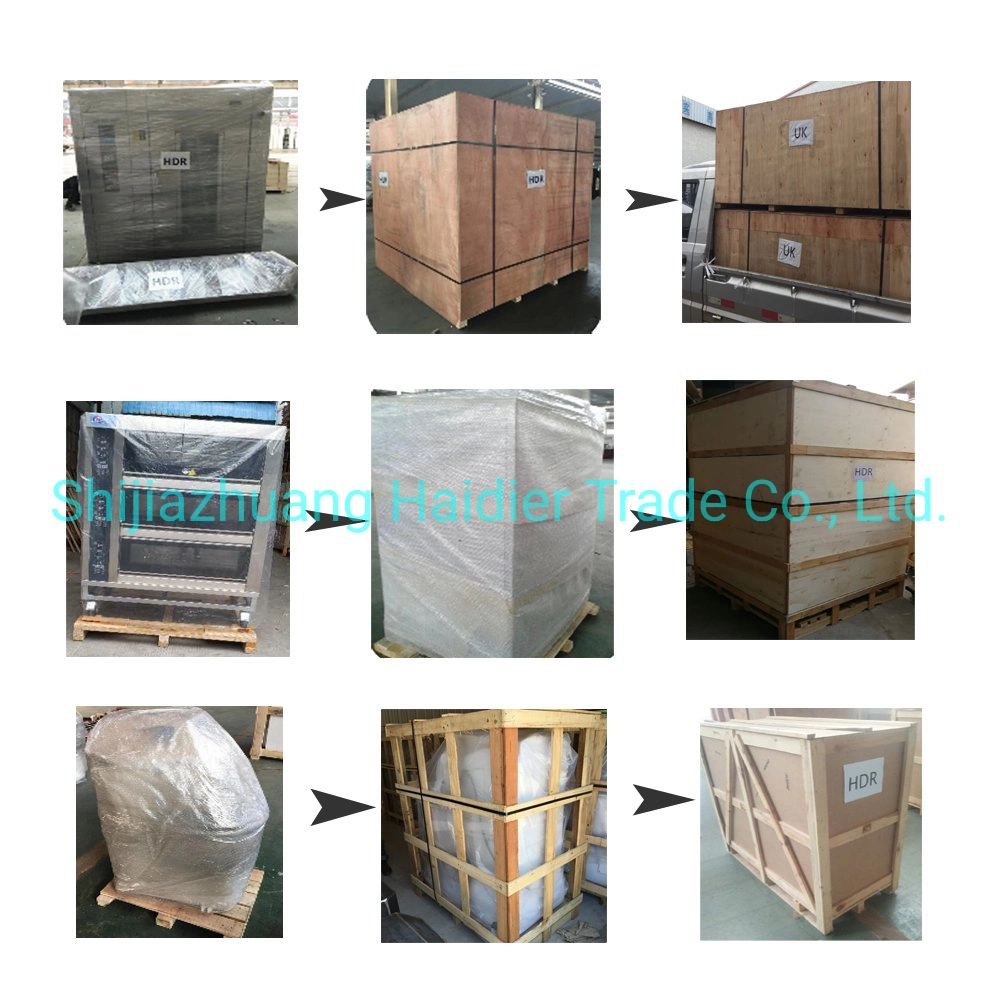 Related products:
Our mian products mainly are series of food baking machines, such as rotary rack oven, deck oven, convection oven, gas baking oven, diesel oven, spiral mixer,proofer, moulder, baking rack, tray, etc.In addition, we can also produce customized machines as well as all kinds of production line,such ashamberger produntion line, Franch baguette production line, toast production line, croissant line, etc.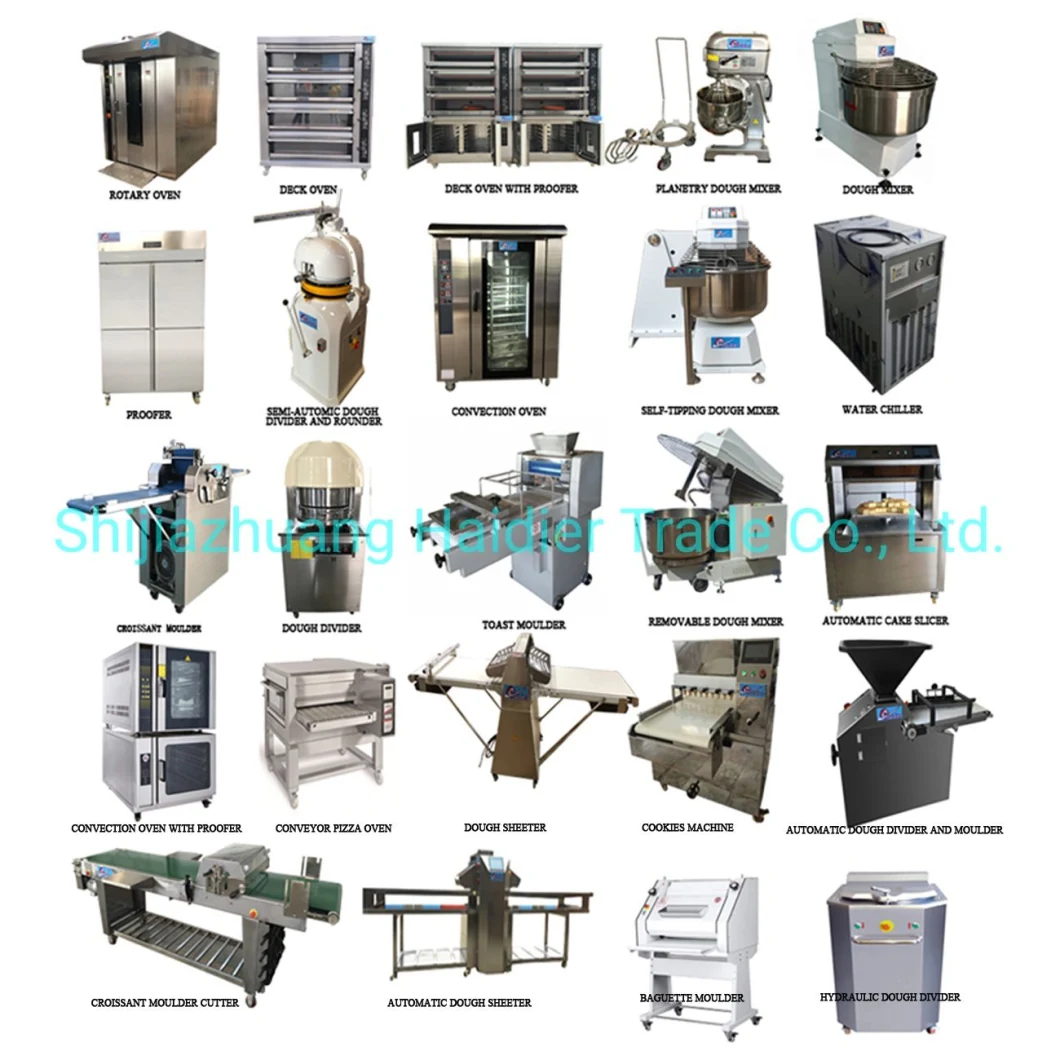 FAQ:
Q: What's my consideration when I choose this machine?
A: -The size of your bakery or facotry.
-The food you produce.
-The power supply,voltage,power and capacity.
Q: Can I be a distributor of Haidier?
A: Of course you can.
Q: What are the benefits of being a Haidier distributor?
A: - Special discount .
- Marketing protection.
- Priority of launching new design.
- Point to point technical supports and after sales services.
Q: How can I become a distributor of Haidier?
A: Contact us immediately for further details by sending us an inquiry.
THANK YOU VERY MUCH FOR VIEWING THIS PAGE ,AND WISH YOU A NICE DAY !
Send your Inquiry Details in the Below.Click "

Send

" Now!